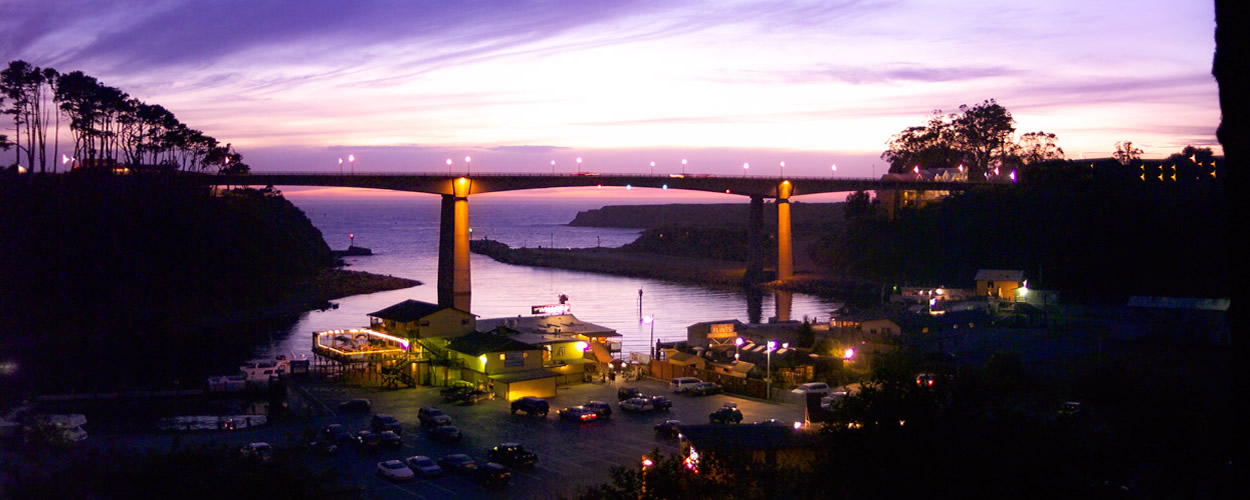 Welcome to Anchor Lodge, Fort Bragg
ANCHOR LODGE is located on the water in Fort Bragg, California in the heart of Noyo Fishing Village. This charming motel is thoughtfully integrated into The Wharf, a favorite restaurant and sports lounge of locals and coastal visitors since the 1950s.
Waterfront rooms are spacious with a private deck over the river. Economy rooms are basic rooms on the east side of the parking lot without a view or balcony. Anchor Lodge is family friendly, welcomes LGBTQ+, business travelers and couples seeking a romantic getaway. We offer an ADA accessible guest room. Pets are welcomed in designated rooms.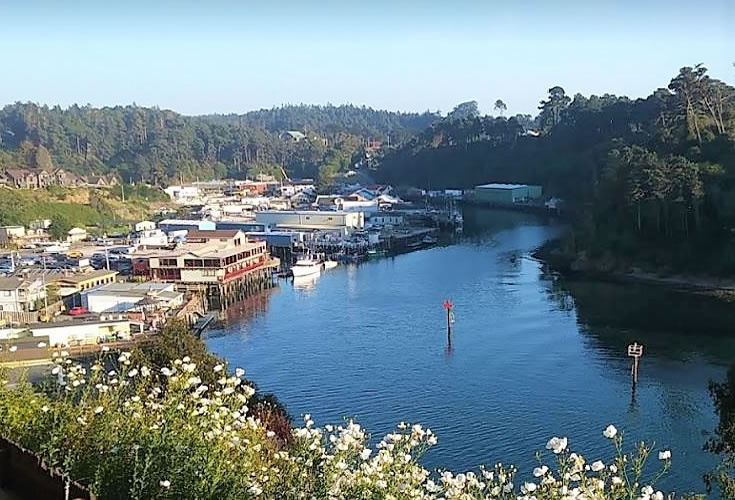 Local Landmarks Include:
Pomo Bluffs Park – 28 min walk
C.V. Starr Community Center – 31 min walk
Triangle Tattoo Museum – 31 min walk
Noyo Harbor – zero min walk
Skunk Train – 33 min walk
Botanical Gardens – 37 min walk
Otis R. Johnson Park – 40 min walk
Glass Beach / MacKerricher Park State Park – 46 min walk
Public Walking Path – next to the bridge
Sea Glass Museum – 31 min walk/li>
Pudding Creek Beach – 45 min walk
Loved the view of Noyo Harbor watching fishing boats go by. Great location. Amazing spacious 2 bedroom. Great for families. Great restaurant below. ~ L.C., August 2021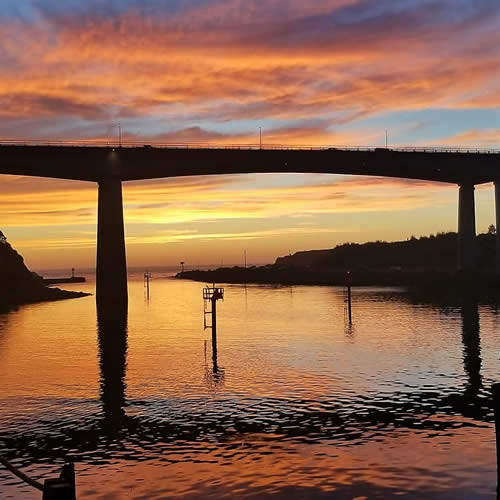 Waterfront View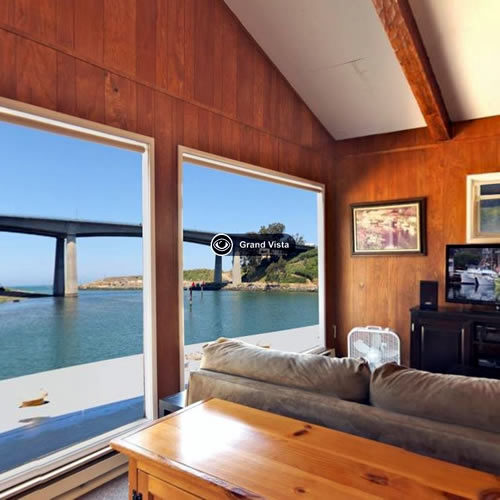 Penthouse View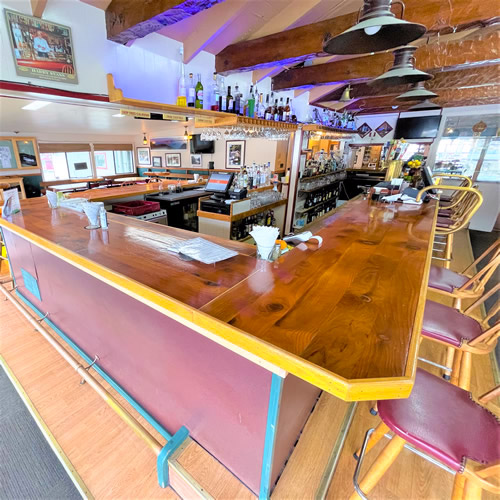 Sports Bar & Lounge